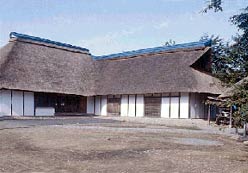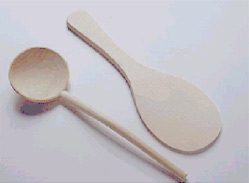 Main production area
Shizukuishi
Overview
Hand-carved gyoza made from honoki is characterized by its traditional simplicity. The smooth and beautiful texture of the wood feels the warmth of human hands, and it is still firmly popular. It is also appreciated as a souvenir.
History / History
It used to be a sideline work of farmers, but the times have changed, and now fewer people are sharing these skills. We use chopsticks, saws and chopsticks, and are all handmade, and have received the traditional rusticity and received good reviews.
how to use
When dealing with simmered dishes and stir-fry, etc., the shape is small, and small items are also suitable for soups, and are well received by young people.
Main products
・ Large: 600 yen
・ Medium: 530 yen
・ Small: 480 yen
・ Minimum: 430 yen
Manufacturing process
Raw material honoki → Divide the log into dimensions → Sharpen it into a mold → Finish → Kiso
contact information
Shizukuishi-cho sightseeing product center (Shokishi Station 1F)
TEL 019-692-5900