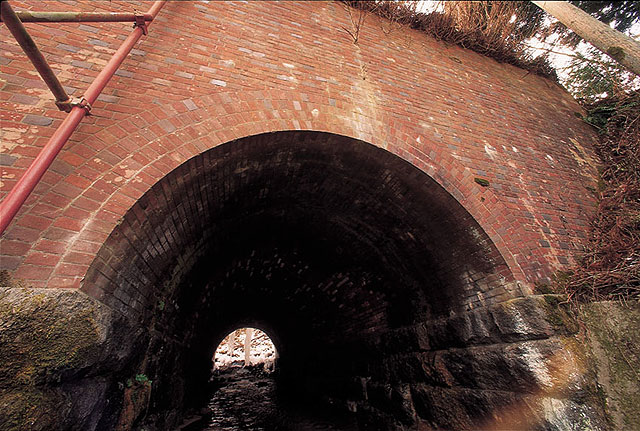 Existing railway arch bridge
The Kamaishi Iron and Steel Co., Ltd. will be disbursed by the mercenary Tanaka Nagabei, who was responsible for the delivery of iron and steel to the land and navy, and will celebrate its second establishment. Tanaka, who newly built a small-scale blast furnace using charcoal as fuel in 1884, finally made the first appearance on the 49th on October 16, 1886, 1869. The road to the ironworks was reopened. This day is the founding anniversary of Kamaishi Steel Works.
The following year, the Kamaishi Mine Tanaka Steel Works was established, expanding the company business by receiving orders for shell irons for cannonballs and water pipe materials for the Army Osaka Artillery Factory, and in 1893 (1893) renovated a large blast furnace in government-managed times Restarted, the following year in 1894 (1894) has succeeded in producing the first coke oven in Japan. The production of pig iron, which was 8,000 tons a year until the previous year, increased to 13,000 tons by the operation of a large blast furnace. This year, for the first time, the blast furnace kiln has surpassed the production of kilns.
There were 791 steel mill employees in 1887, which was a rare large factory at that time.