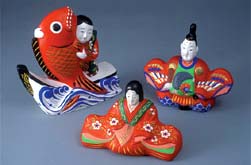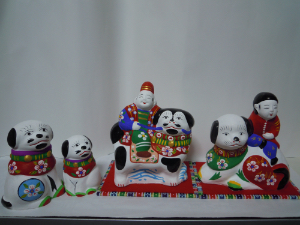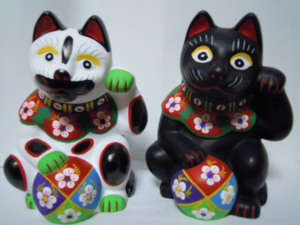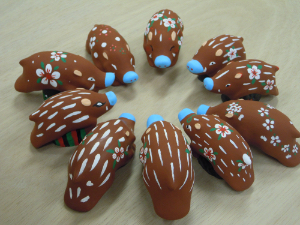 Main production area
Hanamaki
Overview
A kind of mud doll made of clay, with emphasis on the last dolls, it is characterized by many things that express the life of children, such as festivals, treasure ships, Ebisu, Daikoku etc.
History / History
Hanamaki dolls are said to have originated from Zentaro Ota of Hanamaki Black Town during the Kyoho Year (1716 to 1735), and it is said that the origin is from the Tsutsumi doll in Sendai and the Fushimi doll in Kyoto. We carry out painting experience in Hanamaki City Museum every March and July.
Main products
Zodiac signs: 3,240 yen ...
Warabe Sanban 1: 15,000 yen
Tenjin: 4,200 yen ...
Beckoning cat: 34,000 yen
Inside of the house: 108,000 yen ...
Award calendar
Industry Festival Special Product Competition Silver Award in Iwate, Bronze Award February 2007 Hanamaki City Master of Manufacturing Award
Manufacturing process
Die cutting → Baking (800 degrees) → Powdered flour → Colored
contact information
Hiraga Crafts Company
〒 025-0084
Iwate Prefecture Hanamaki City Sakuracho 3-chome 68-23
TEL198-23-5658