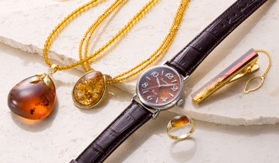 >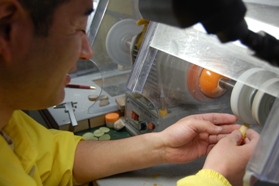 Main production area
Kuji
Overview
The agate is a fossilized form of the ancient plant, Jani, and is popular as a light, warm natural gem. The Kuji region is excellent in both output and quality, and is historically known as the country's only locality. It is also said that if you give a bribe you give a happy gift, it is perfect for a gift for a close person.
History / History
The collection has been conducted since ancient times, and the burial mounds excavated from the ruins of powerful people are considered to be from the Kuji region. In addition, we know that Kashiwa Studio was already in Kuji during Heian period. Especially in the Edo period, it was dug in particular, and it was called "Nanbu" or "Kunnoko".
Main products
-Pendant pendant: 3,000 yen ~
・ Necklace necklace: 15,000 yen ~
・ Acupuncture tie pin: 3,000 yen ~
・ 琥珀 clock: 15,000 yen ~
Award calendar
・ The 2nd Iwate Business Grand Prix award
・ Daily Tohoku Shimbun sponsored "Daily Tohoku Award" award
・ Iwate Prefecture Management Quality Award "Commerce Chamber of Commerce Chamber of Commerce Award" award
Manufacturing process
Mining of raw stone → sorting and cutting of stone → grinding → cutting → polishing → polishing → fitting → inspection → product
contact information
Kujii Co., Ltd.
〒 028-0071
Iwate Prefecture Kuji City Okuji Town 19-156-133
TEL 0194-59-3821
Reference home page