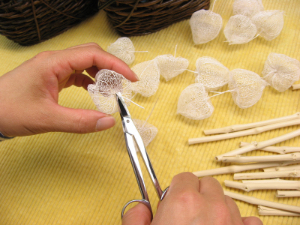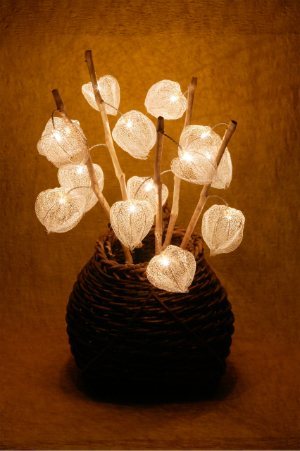 Main production area
Kitakami
Overview
It is entrusted to a local producer, and the harvested seaweed is soaked in water and then washed away leaving only veins. We will reshape it and dry it, and finish it by hand as delicate lighting, dried flowers and tabletop decorations.
History / History
In the dream workshop of Yume Kobo, Iwate Prefecture starts from the place where the seeds of hozuki are planted on the northern part of Kitakami.
The technique of leaving only netlike fibers is all manual work, and the soft light that overflows from the shade of "hoozuki" is popular. "Homuzuki's dream light" is a masterpiece that won the Japan Tourism Association President's Award.
Main products
A dreaming light
Hoan Zukranpu
Yumeho Works
Awards history
1994 The 34th National Recommended Tourism Souvenir Examination Committee National Association for the Promotion of Tourism Organization President's Award
1995 35th whole country recommended sightseeing souvenir examination committee Japan Tourism Association chairman award
Manufacturing process
Soaking in water → 1st wash → Bleach → 2nd wash → 3rd wash → Product processing → Finish
contact information
〒 024-0004
Iwate Prefecture Kitakami City Murazaki 20-70
TEL0197-68-2230