Born in Morioka in 1863 as a second son of the Morisawa Sakai's Serizawa-sha, he was later adopted into the Shosai family.
He moved to Tokyo at the age of 12 and graduated from Keio University, Daiichi Junior High and Junior High School (University Reserve) and a graduate student of the Tokyo Imperial University Institute of Technology.
He was established with the Nono Kinshi, who is an archer and founder of Japan's architecture in 1906, with the main office of the Bank of Japan (old building), the former Kokugikan, Tokyo Station, Women's Academy, Morioka Bank main store (Current Iwate Bank Nakanobashi Branch), Morioka Savings Bank (currently Morioka Shinkin Bank Main Store), and former Morioka theater, worked on a number of modern architectural designs inside and outside the prefecture.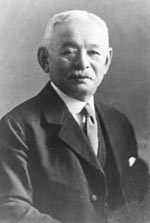 Taiko's House (
There is a theory that the design is

Koji Sasai

.)

The owner of the Ota family was known as Kozoro from the first generation to the fourth generation, and the fifth generation was called Kogorou.
A total second floor storehouse built by the 4th generation Kozo in 1895, a main Japanese-style architecture house built by the 5th generation Kogoro in 1941, and 13 years of Taisho 15 (1926) A garden built by a gardener in Ichinoseki (Kiyosaku Wada) in Ichinoseki, an old bank built for the opening of the Morioka Bank Maezawa branch in 1919, Ojomon, Maezashiki, a Japanese-style garden, a fort in the west 7 buildings are designated as Iwate Prefecture's designated tangible cultural property. In the garden, there is an old plum tree in Iwate Prefecture, which is estimated to be 450 years old, and it still blooms beautiful flowers in spring. If you contact the owner in advance and get permission, you can tour the garden.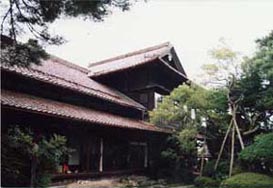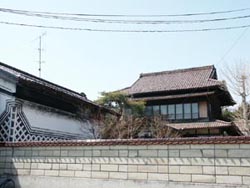 [Location] Oshu City