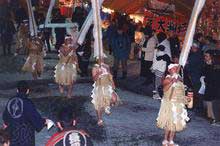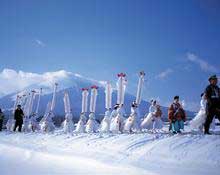 We pray for no illness, good year, and a man of the evil year is an event to fight evil, and it is transmitted around Morioka.
After the men cleanse themselves, put a white headband in the lower belt, a long line on the waist, a paper with bare feet in a bare foot, a bundle of paper in the right, a bunch in the right, and a bell in the left Then we walk through the cold city and visit shrines and temples.
It will take place on the 14th in Morioka and Kitayama Gyojoji, 14th in the Morioka Hachimangu Shrine and on the 26th in the Sakurayama Shrine. In addition, Shiba Town, Shizukuishi Town, Hachimantai City (only for women) is also held.
Related Links