In the wake of preservation movement of Yanaginosho ruins
The starting point was "Yanagi no Gosho Site" (Yanagi-no-Goseshiki) , which was investigated and found to carry out the dike and bypass construction work associated with the water reclamation area project in Hiraizumi Town Takahashi Bridge in 1988. .
Despite being a valuable discovery in Japanese history, there are no signs of launching a conservation movement except for researchers and Chusonji seeking preservation. Therefore, "a meeting to consider the history and culture of the Kitakami River basin" was launched by citizens of Ichinoseki city as a central task with preservation of the ruins as an urgent task. Members gathered not only from the local residents but also from the entire Kitakami River basin, including Morioka City, Kitakami City, Oshu City, and Ishinomaki City. At the meeting, we held a symposium on Hiraizumi culture every year and widely appealed for its historical and cultural values. As a result, the voice of preservation movement rose, and preservation of Yanukinosho remains was decided in 1993.
As children who bear the future grow up in touch with nature carefully
The exchange meeting was launched in September 1995, when the movement of the thinking group started. The exchange meeting is based on the stance of managing "slow collaboration" and Genkai Chisaka (current president of the exchange meeting, professor of Seiwa Junior College, residence of Shounuji), and river engineering at Iwate University's Faculty of Engineering. It started with a three-member representative system consisting of Prof. Kenichi Hirayama (current president) and Mr. Arai, who has been working on environmental conservation activities in Ishinomaki City (currently NPO corporation Hitakamimizu no Sato director). Citizen activists who had something to do with Kitakami River got together and each one joined as an individual. Thinking groups support the fields of history and culture of exchange meetings.
The slogan is "making people is making people." People can learn and experience various things by being involved in the river. Other than information dispatch by newsletter including event and local event notice, business report, and proposal from each field, business held every year from 1996 trains <river of river> "river It is a master school. From 1997, "Kitakami River Children's Basin Exchange Party" for 3 days and 2 nights for 4th grade and above elementary school students, "Junior River Master School" for 2 days and 1 night for junior high school students from 1999 Has been implemented
To NPO corporation at the opportunity of revision of the River Act
The River Act was revised in 1997, and the principle for the purpose of environmental protection and creation of hydrophilic space was added to the river administration of the country that has aimed for water use and flood control so far. As one of the representative business, maintenance of interchange base "waterside plaza" such as convenience facilities of river which state and local government cooperate and carry out advances in progress in the whole country. As a result of the revision of the River Act, social gatherings have increased social needs, such as being asked for opinions by administrative bodies and commissioned surveys. In August 2000, it was certified as an NPO corporation and strengthened its organizational base.
Mr. Chisaka, who is the chairman of the board, said, "Being an NPO corporation made it easier to apply for assistance projects in the country, and the activities were broadened. Also, we received consignment projects such as surveys and advice on community development activities. Now that I will be able to test my expertise as a non-profit organization, I feel the social mission.
In April 2002, the Kitakami River Exchange Learning Center "Aiport", opened by the Ministry of Land, Infrastructure, Transport and Tourism, opened adjacent to the water reclamation area of Ichinoseki City Zen temple. The exchange meeting has a secretariat here, and based on Aiport, we hold training seminars for volunteer guides and charcoal grilling experience classes. In addition, I accepted the lecturer of general study of the junior high school in Morioka city, and conducted the survey of the route of "Hiratato" which was once responsible for the transportation of Kitakami River, and considered revival as water transportation. Things are becoming reality at once.
"The people's desire to convey the good Kitakami River to the next generation has finally come to shape," said Deputy Secretary-General Mr. Seiji. And I feel a response. "The characteristics of the Kitakami River across a wide area are diversity. The difference between the different places becomes rich, and richness leads to recognizing each other. Rather than putting it together, we cooperate. We will send it out jointly. I think that is the figure of regional development in the future era, "says Chisaka. He said that he would like to propose a slow life to learn from getting close to the river.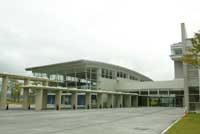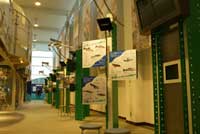 Link
NPO corporation Kitakami River basin cooperation exchange meeting