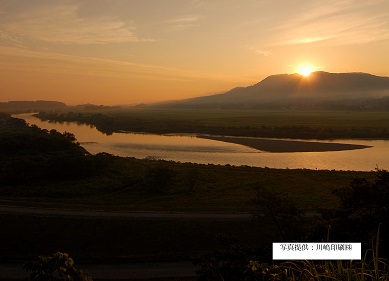 | | |
| --- | --- |
| Pseudonym reading | Okunoho Somichi no Fuchiichi Kinkei, Takadachi, Sakurayama |
| Specified type | Country designation |
| Type | Good looks |
| Designated date | March 18, 2014 |
| Specified details | |
| quantity | |
| location | Hiraizumi-cho Hiraizumi-gun Nishioi-gun |
| owner | Hiraizumi-cho and Individual (Kinjizan) Iwate Prefecture, Hiraizumi-cho and Individual (Toryikan), Hiraizumi-cho (Sakura Mountain) |
| Holding group | |
| Management organization | Hiraizumi |
| home page | |
Overview
Matsuo (Bashio) (1644 to 1694) is a representative Japanese haiku artist also called "haiku." The niece travels the Mutsu-Hokuriku route by visiting the sites of historical sites such as Uchimakura related to old songs such as Nou-no-Iki and Saigyo-do, who used to be long-time poets. In addition to haiku, he also interwoven the haiku of his fellow disciple Sora, and completed the Oku no ho so michi, a masterpiece of travel literature. Many of the places where the two people left the haiku and many of the places of history and history, the places where they wrote down in "Okunohoso-do" or "Sora's Journey (Taki) Diary", and the places where they left haiku, It has become widely known as an object of appreciation throughout modern and modern times, and it conveys an excellent landscape that gives a glimpse of the past. They all continue to affect the landscape views of people of the future through a single piece called "Okunohosendo" and still convey the atmosphere and relics of "Okunohosodo". At the same time, it is a place that expresses the spirit of the "Fureki" epidemic (Ryukou), which seeks to simultaneously capture what has been left unchanged and what has changed. It is a scenic landscape of the area that should be evaluated as having connection.

After visiting Matsushima, which was the first destination of the trip, Sakai touches the old trace of Mr. Fujiwara Oshu in Hiraizumi, and makes his deep impression "in the middle of three generations of Eiyou". And write the contrast between the landscape of "Golden Mountain" and the landscape from "Takakan", which remains unchanged, in the phrase "Natsukusa and soldiers (traces of dreams)". It is.
The magnificent cone-shaped "Golden" at 98.6m above sea level is a symbolic entity representing the center of the northern capital built by Oshu Fujiwara Michiyo, and the "Takaikan", which is the small hill of the Kitakami River, is Michio Fujiwara It is a place where it is reported that there was a castle of the original Yoshitsune who fell into Oshu relying on the balance.
From the "Takakan", you can see the "Sakura Mountain" on the opposite bank. The mountain area from Komagata-mine to the southern mountain of Mt. Inada became famous as the bright spot of cherry blossoms that can be compared to Mt. Yoshino through the ancient songs of Saigyo, and the name "Sakura-san" became widespread.

Of the 13 locations designated on March 18, 2014, Hiraizumi Town "Kinjeizan" and "Takaikan" are designated.
October 6, 2014 Five additional designations.
Of 10 additional designations on March 10, 2015, Hiraizumi Town "Sakura Mountain" is additionally designated.

Mt. Kinzoku (top) Mt. Sakura (bottom) Photo courtesy of Kawamata Printing Co., Ltd.
image