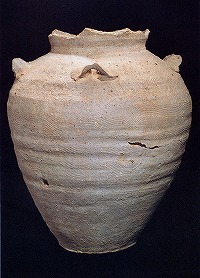 | | |
| --- | --- |
| Pseudonym reading | Yamada National University |
| Specified type | Prefecture designation |
| Type | Archaeological Material |
| Designated date | March 4, 2008 |
| Specified details | |
| quantity | 4 points |
| location | Morioka City Ueda Character Matsuyashiki |
| owner | Iwate Prefecture |
| Holding group | |
| Management organization | |
| home page | |
Overview
Yamayakan-Etsuzuka excavated items are excavated items from the crock located in Shiba-machi Yamaya, which was excavated in 1995, and among the four crocks, pottery pots / coverstones excavated from No. 1/3/4 crest・ There are 4 points such as wooden box leftovers.
The crate remains considered to be a part of the crate, and copper plates, bronze bars and pieces of wood have been identified.

The excavated item is a 12th century cavitation related material excavated from the rare excavation survey in the prefecture, which is well preserved in the prefecture, to know the religious view of the Oshu Fujiwara era, and to consider the influence on areas other than Hiraizumi Is a valuable resource.