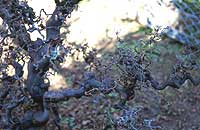 | | |
| --- | --- |
| Pseudonym reading | A large basket of rice cakes |
| Specified type | Prefecture designation |
| Type | Natural monuments and plants |
| Designated date | March 23, 1976 |
| Specified details | |
| quantity | |
| location | Fujisawa Town Daisuke Character Sawauchi |
| owner | Individual |
| Holding group | |
| Management organization | |
| home page | |
Overview
Ego-no-ki is a deciduous tree called Zusa in dialect, and is commonly found in the mountains, sometimes planted in the garden or used as a hedge.
The designated Egonoki is the name of Gambok (Tochigi) because it looks like a flock (crossings) across the autumn sky, with every branch bent into a lightning shape.
After seeing a large amount of flowering in 1968 (1968), the first generation of Gamboo Egonoki has fallen into disapproval and died in 1972.
The cause was due to parasitism of mycelia of Naratake.
Nisei trees are transplanted and grown by the lycopodium of the 1st generation tree.
This tree is a rare tree that has double-flowered flowers, in addition to the malformation that the eel tree bends into a vermicular shape.
image