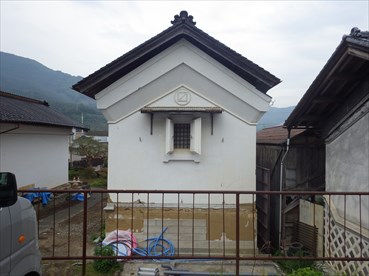 | | |
| --- | --- |
| Pseudonym reading | Twelve o'clock |
| Specified type | Country registration |
| Type | Building |
| Designated date | May 2, 2017 |
| Specified details | |
| quantity | 1 building |
| location | Kesen-gun Sumita-cho Seta Seta-ji Setagame Station 13-1 |
| owner | Sumita |
| Holding group | |
| Management organization | |
| home page | |
Overview
The building is built in 1842 in the east and west ridges in the far east of the city.
It is a double girder with girder lines of 9.1 meters and beams of 5.5 meters between gables, with a roof type.
Inside is a single room on both the first and second floors, and the cabin is a king post truss. Two windows each on the first floor of the east and west faces, one each on the second floor of the north and south faces, and windows with double doors open. We compose site scenery.