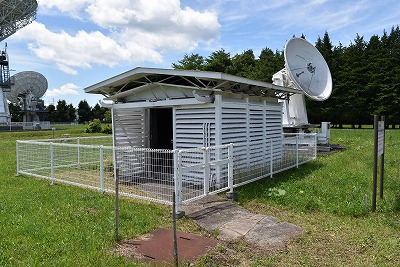 | | |
| --- | --- |
| Pseudonym reading | Culinary education |
| Specified type | Country registration |
| Type | Building |
| Designated date | October 27, 2017 |
| Specified details | |
| quantity | 1 building |
| location | Hoshigaokacho, Mizusawa-ku, Oshu-shi |
| owner | University Joint Research Organization Natural Science Research Organization |
| Holding group | |
| Management organization | |
| home page | |
Overview
The Visual Zenith Room is an observation facility built in 1887.
As part of the international observation network using Visual zenith 1 (made by Wanshav GmbH, Germany), latitude observation was performed in this visual zenith room. After the end of observation, it is preserved on site from the historical importance and has reached to the present. In addition, Mr. Kimura, director of Meiji 35, three years after observation, discovered that the change in latitude described in the previous two sections can be well explained by the addition of the third term. It has been highly praised internationally.
The structure is a steel-framed flat-framed building, and the type is a gable-shaped steel-plate, and the roof moves on the rail for observation and the top is open.
Outside air is an iron grate intended for air circulation. At the center of the interior is a stone platform to set up the zenith.
It is a rare facility established for the international latitude observation project.
image