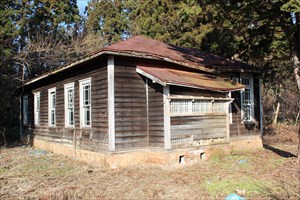 | | |
| --- | --- |
| Pseudonym reading | ん ば ん ば ん ば と う と う と う と う と う |
| Specified type | Country registration |
| Type | Building |
| Designated date | May 2, 2017 |
| Specified details | |
| quantity | 1 building |
| location | Ginzawa county Kanegasakicho Rokuhara Atsukozawa 16 |
| owner | Kanegasaki |
| Holding group | |
| Management organization | |
| home page | |
Overview
Architecture of 1844.
It is built on the north side of the second building. The floor plan is the same as that of the second wing with wooden flats and steel plate fences.
It shows a common Western-style design such as a brick foundation of British pile, a clapboard on the outer wall, and a frame with raised and lowered windows and a molding.
The former army official building, which has a slightly simpler configuration than the first wing, similar to the second wing.