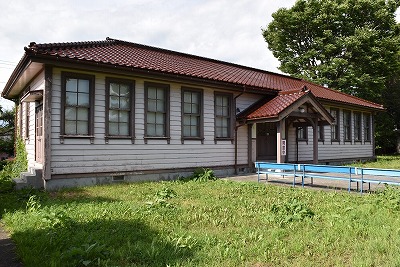 | | |
| --- | --- |
| Pseudonym reading | Chinese New Year (Kimura Hisashikenkan) |
| Specified type | Country registration |
| Type | Building |
| Designated date | October 27, 2017 |
| Specified details | |
| quantity | 1 building |
| location | Hoshigaokacho, Mizusawa-ku, Oshu-shi |
| owner | University Joint Research Organization Natural Science Research Organization |
| Holding group | |
| Management organization | |
| home page | |
Overview
The first main building of this observatory, which was opened as one of the six international stations for international latitude observation, was built in 1887.
It was used as the main observation station until the present Old Latitude Observatory Main Building was built in 1918.
The structure and type is a wooden flat with a roof and a roof with a tiled roof. The cabin is a king post truss, and the outer wall is clapboarded. From the front central entrance, let the hallway pass through the keyway, and arrange four working rooms.
It is a building that conveys the history of the observatory to the present.