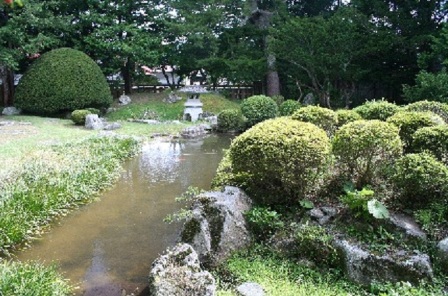 | | |
| --- | --- |
| Pseudonym reading | I love you |
| Specified type | Country registration |
| Type | Good looks |
| Designated date | January 24, 2012 |
| Specified details | |
| quantity | |
| location | Iwate Prefecture Miyako-shi Tsukaruishi |
| owner | Individual |
| Holding group | |
| Management organization | |
| home page | |
Overview
Ms. Morii is an Australian merchant who has grown through the fishing and chartering industry in the Miyako region from early modern times to modern times. In particular, with the fishery in Miyako Bay and the fishing of Tsugaru Ishikawa pouring into Miyako Bay as a foothold, it developed into the leading merchant capital in the Sanriku region, where the tax levied by trade is delivered to Morioka, and Yasunaga 3 (1774) After that, he came to mention Mr. Sorai.
The vast site of Mr. Soroi's residence, located in the center of the fishing village near the mouth of Tsugaru Ishikawa, has a gate, a main house, a building, four buildings and other buildings and faces south of the main house. And the garden is left. The garden, which spreads to the south through a deep eave from the 10-mat room of the main house, was renovated when the residence was used as a lodging for the patrol of the territory by the lord of the southern part of Kansei 9 (1797). , Is completed.
The pond is protected by stone pairs and has an island in the center. It is said that fish such as small sea bass, ayu and yamame were released in the pond where the stone is assembled at the west end of the pond. Behind the pond is a small high-rise Tsukiyama, and there are several large joseki stones from the pond edge to the top, and there is a dead waterfall stone assembly in the southwest corner. In the garden, trees such as yew, black pine and koyamaki can be seen. Satsuki is arranged around the pond.
In addition to being known for the stay of Taichi Ino who was in the process of surveying and surveying in the first year of Gwangju (1801), a large number of writings have been left by the artists who visited Sanriku.
This is a significant example of how to understand the garden culture transmitted to the Miyako region from the late 18th century to the 19th century.
image