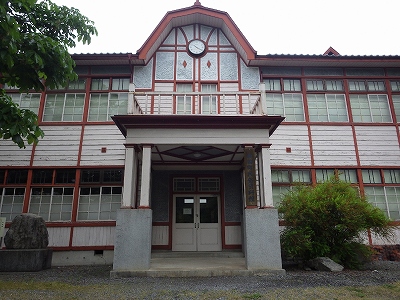 | | |
| --- | --- |
| Pseudonym reading | Chinese and English |
| Specified type | Country registration |
| Type | Registered tangible cultural property |
| Designated date | March 27, 2018 |
| Specified details | |
| quantity | 1 building |
| location | Kesen-gun Sumida-cho Kami-Ashi-ji Temple Range |
| owner | Sumita |
| Holding group | |
| Management organization | |
| home page | |
Overview
It is an elementary school building in the early Showa era, of construction in 1955.
It is a two-story wooden structure, and it is iron-plated only in the front central part with crosspieces. The outer wall is clapboarded, the upper part is a German wall, and it is put together in a Western-style design that emphasizes a pillar type separately. It is a good example of a wooden elementary school school building with a strong symmetrical arrangement with a porch in the center and extending left and right.
As Sumita-cho folklore museum, it becomes place of succession of local culture now.
image