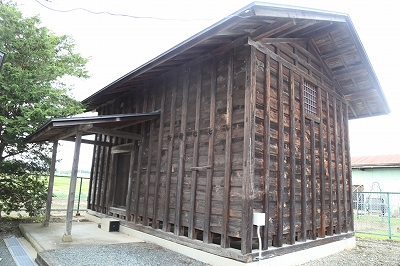 | | |
| --- | --- |
| Pseudonym reading | た だ し だ け い き |
| Specified type | Country registration |
| Type | Registered tangible cultural property |
| Designated date | March 27, 2018 |
| Specified details | |
| quantity | 1 building |
| location | Ginzawa-gun Kanegasaki-cho Miyoshiri ground |
| owner | Kanegasaki |
| Holding group | |
| Management organization | |
| home page | |
Overview
It's an Itakura building that faces south on the north side of the main house, built around 1955.
In gable girder steel plate construction, the foundation is turned on the foundation, the pillars are set up closely, and the horizontal plate is dropped between the pillars. Other than opening the door to the south, windows are provided only on the second floor of the East Wife.
Itakura is a historical landscape of the site.