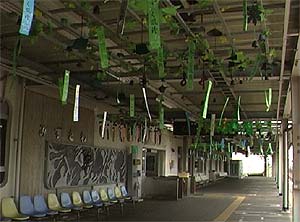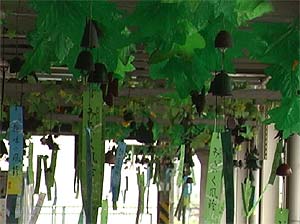 At Mizusawa Station, a wind chime hanging on the yard every year from June to August plays a refreshing tone while swaying in the wind. It is a summer feature of the casting town famous for Southern Ironware.
Overview
In the southern ironware hometown of Oshu-shi Mizusawa-ku, which boasts a history of about 900 years, there are a lot of southern-style bells produced here from June to August every year at JR Mizusawa Station Home, and it plays a refreshing and lovely harmony.
Wind bells have been decorated every year since 1955, and a wind bell boom has arrived as a result of this, and Mizusawa Station has come to be called "Fujin Station". The style of the wind chime has the unique style of fruits, vegetables, flower series and bars, etc., as well as the traditional style of hanging bells, pine cones, lanterns, etc. It is something that you can enjoy as well as the tone.
place
JR Mizusawa Station Home
A day to hear
June-August
access
About 15 minutes from Tohoku Expressway Mizusawa IC
Contact
Oshu City Commercial & Industrial Tourism Division
tel.0197-24-2111
(Interviewing cooperation: East Japan passenger railway Morioka branch office )