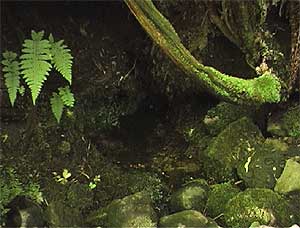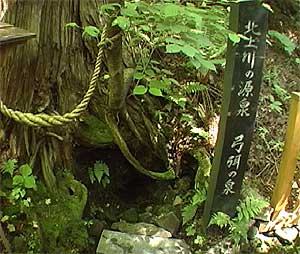 The headwaters of the Kitakami River have various theories such as the Nanashigure Sanroku, Tantogawa, and Nishidake San 麓 theory, but the first class river designated by the Ministry of Land, Infrastructure and Transport The source is the spring water of Mifon.
Overview
Mido Kannon (Mifon Non) is a Tenki (Tenki) 5 years (1027), a former Yoshie who fought against the Abe (Abe) family in the role of 9 years (All ages) It is said that Shimizu came to this place when she stopped in this land, and said that she came from the fact that she saved Kuan-no-do, thanks to the fact that Shimizu came up and saved the terracotta horse who suffered from the scorching sun.
The Yumi-no-Yu spring in the precinct is the headwater of the Kitakami River, and the flow leaving the area is about 243 km, with a basin area of 12,550 square km, and becomes the largest river in Tohoku in Ishinomaki Bay, Miyagi Prefecture. You
place
Iwate Town, Mido Kannon Temple
A day to hear
every day
access
About 10 minutes by car from IGR Ondo Station About 40 minutes from Tohoku Expressway Takizawa IC
Contact
Iwate Town Planning & Commerce Division
tel.