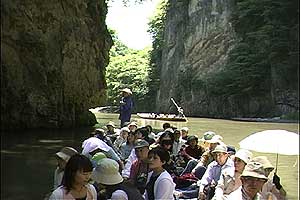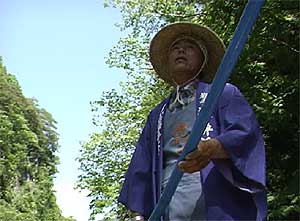 Suzunosuke Otsuki and Suho brothers wrote songwriting for a memorable souvenir for tourists visiting Suzanosai, and they were completed from the end of the Taisho Era to the beginning of the Showa era. Since then, it has become a delicacy as an ode to the emotions of the scenic area.
Overview
Gabibikei is a valley about 2 kilometers long with odd rock formations of about 100 meters in height, which are formed by the sand iron river eroding limestone.
It was chosen as one of Japan's 100 most beautiful landscapes, with beautiful views of the seasons such as fresh green and wisteria flowers in early summer, autumn leaves in autumn, and kokotsu in winter.
You can listen to the "Garibi Owari" on the downhill trip of about 90 minutes while enjoying listening to Mr. Funato's commentary.
place
Ichinoseki City Higashiyamacho Nagasaka
A day to hear
every day
access
About 40 minutes by bus from JR Ichinoseki Station, get off at Geibikeiguchi
A 5-minute walk from JR Kasumi-Yasai Station About 30 minutes from Tohoku Expressway Ichinoseki IC
Contact
Geibi tourist center
tel. 019 1 47-2 255
http://www.geibikei.co.jp/
(Interviewing cooperation: Geibi tourist center, Mio: Matsuo Ohara)