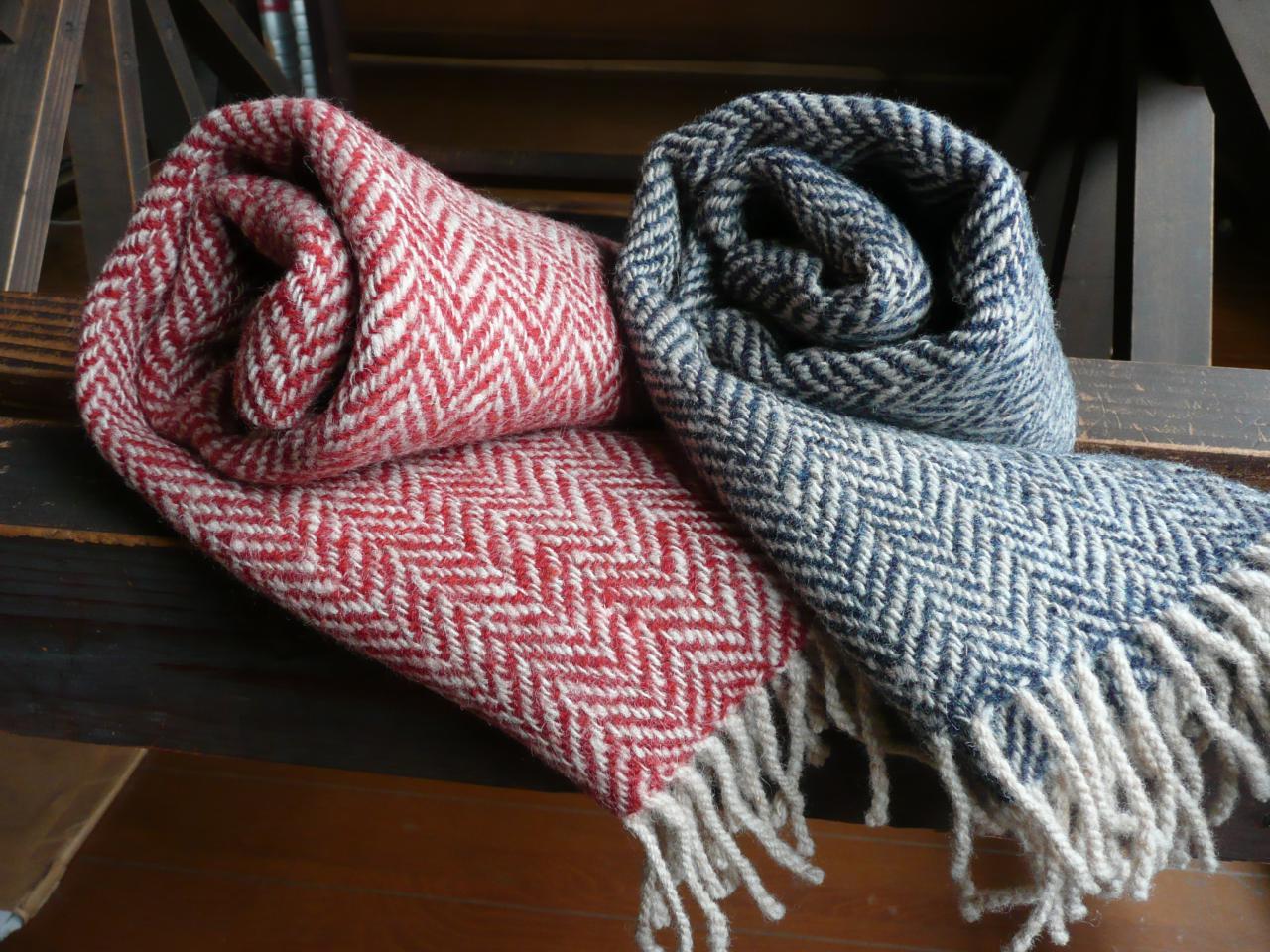 Main production area
Morioka City, Hanamaki City
Overview
The homespun of this prefecture produces 27,000m annually, accounting for about 80% of the national production value, and has been developed as a unique hand-woven fabric in Iwate Prefecture. Homespun is characterized by its nails, elasticity, low wrinkling, and excellent weight characteristics.
History / History
Homespun is a scottish and Irish farmhouse in the UK, a simple woven fabric made from dyed wool and hand-stitched. It is said that the weaving was taught by a British missionary who had been in the area. However, it is said that Mr. Otoko Umehara of Towa-cho (now Hanamaki City) was the one who truly worked on the homespan and raised it to value as a product. The Umehara family has been operating farmers for generations, and as a combined management, breeding sheep, processing wool and weaving homespun. The technique was passed on to Goro, the son of the son, and Haruo Fukuda, who was under the influence of Otoko, succeeded in dyeing the homespun yarn with vegetable dyes, and Mr. Zenzo Oikawa, a town affected by Otoko, succeeded. The child became more widely used, as he was able to lay the foundation for the Michinoku Akane Society.
how to use
Because of its warm, deep taste and natural light, it has a very light texture, so in addition to clothing fabrics, mufflers, shawls, and tie accessories are manufactured.
Main products
Clothes: 3.5m 150,000 yen for one jacket
Stall: 50,000-100,000 yen
Muffler: 10,000-30,000 yen
Ties: from 7,000 yen
Award calendar
1982 Iwate Nippo Culture Award (Social Division)
Manufacturing process
Sorting hair → Washing hair → Dyeing → Relaxing hair → Anti-hair (carding) → Threading → Ending → Warping → Weaving → Curling finish
contact information
Michinoku Akane Association Co., Ltd.
4-30 Nasugawacho, Morioka City, Iwate Prefecture
TEL 019-622-2648
Japan Home Span Co., Ltd.
89-2, Tsuchizawa 1-ku, Towa-cho, Hanamaki-shi, Iwate
TEL 0198-42-3637
http://www.homespun.co.jp/index2.html